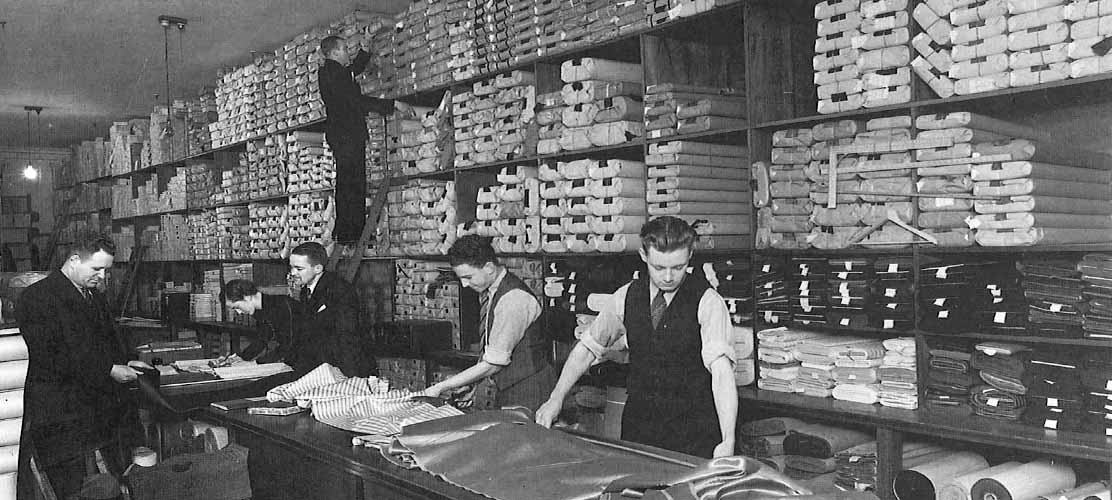 ABOUT CHARLES PARSONS
Charles Parsons is a privately owned family business established in 1915 with a proud heritage and diverse expertise in textiles and fabrics.
The Charles Parsons Group comprises diverse and highly successful businesses operating throughout Australia and New Zealand, as well as servicing markets in Europe, Asia and North America.
Commencing in 1915 supplying fabrics to suit manufacturers, Charles Parsons has diversified across almost every category wherever fabric or textiles are used. This includes the supply of roll stock to garment manufacturers from basics to high fashion, performance sport, school and corporate. We also supply the home textile market in drapery, upholstery and finished goods in home accessories including cushions, throws, and napery.
Charles Parsons provides garment manufacturers with the trims and accessories necessary for all aspects of garment construction but also designs and manufactures fashion garments for well known Australasian vertical retailers.
Our team has deep technical and specialist textile knowledge and are able to deliver highly specified garments and related products for emergency services, defence and the rural markets as well as specialist textile-based products to the industrial, commercial, marketing, medical, agricultural and consumer sectors.
CHARLES PARSONS TEXTILES
As a leading apparel fabric wholesaler, Charles Parsons offers an array of textile collections for manufacturers and designers in the apparel industry. Ensuring our fabrics are tried, tested and proven, as well as being relevant in the ever-changing industry. We have developed a long-term supply chain to ensure consistency and have an ISO rated lab to ensure we provide the best fabrics available.
With fabrics suitable for many applications, including active wear, corporate, technical and fashion. Charles Parsons covers innovative and primary features that allow for premium fabric performance.
Two of our key offerings is our Merino State range of Australasian Merino wool knits and Adversol range of media print ready textiles.
Merino State is high performing and luxurious and made from Australasia's finest merino wool fibre. Quality and innovation are non- negotiable and our stock service Merino State is designed with the fundamentals of good quality active appeal in mind.
With the growth of textiles as a preferred medium for advertising and display, the Adversol Print Textiles range incorporates diversity in handle, texture, appearance, and performance. Quality and consistency are key factors behind the design and development of the Adversol range. Each and every item undergoes stringent market testing, to ensure production of quality imagery and finished product.
Complementing our extensive apparel range, Charles Parsons's trimmings offers everything from traditional tailoring supplies to basic construction necessities. We also supply high-quality pattern making, sewing and design room equipment.